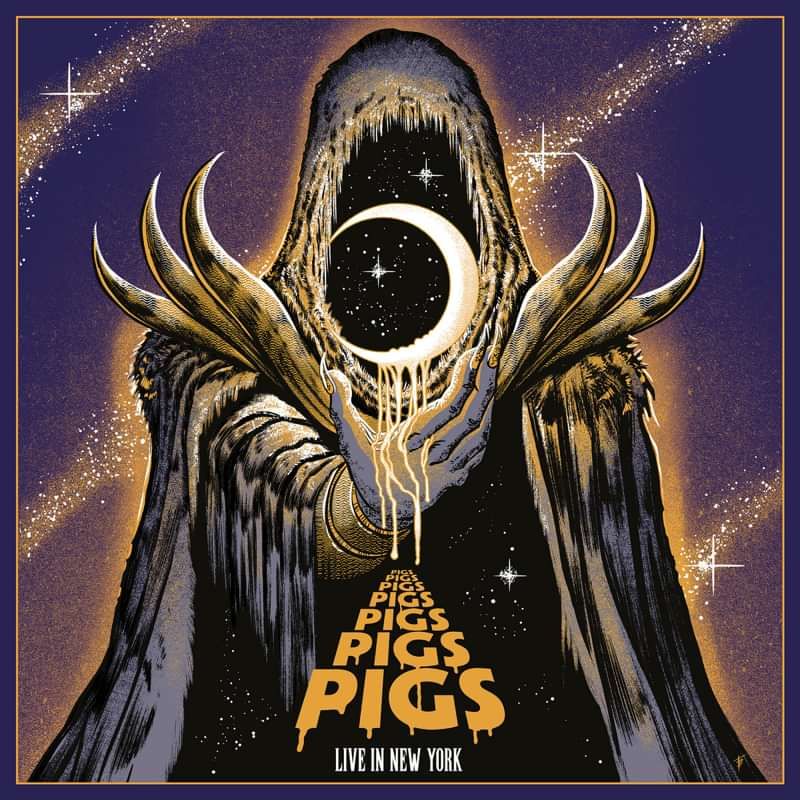 Live in New York (yellow and purple splatter vinyl - ltd to 500)
Our Ewan says:
"Our show at Mercury Lounge in Manhattan NYC was the last date of our North American tour, and the final chapter of a wonderful musical adventure for us. We had already had the privilege of playing at St. Vitus in Brooklyn at the start of the tour, and so returning to NYC again felt like a kind of homecoming. The atmosphere was electric that night, there was magic in the air and a special connection among everyone in the room."
'Live in New York' is the recording of that show. Featuring songs from across the last 3 studio albums. Available on yellow vinyl with purple splatter. Limited to 500 copies.
Tracklisting:
01. Mr Medicine (Live)
02. Rubbernecker (Live)
03. Ultimate Hammer (Live)
04. World Crust (Live)
05. Big Rig (Live)
06. Terror's Pillow (Live)
07. GNT (Live)
08. A66 (Live)